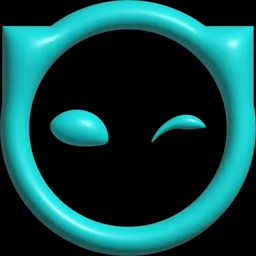 WINK
Reward 1000000 WINK
Airdrop ends 1/31/2024
WINK Description
WINK is a new generation Web3 social network content creators driven with AI contents protection, Creators NFT marketplace, 3D Avatars, Live Streaming, Play2Earn, cooperative tools and a fully automated payment system.

Providing real value to the end users offering a 360° solution WINK devolves 100% of the income in Buybacks, Liquidity, Development, Marketing and Rewards making WINK token fully sustainable and deflative.

An expanding universe where you can build your own world from scratch seamless.
How to get
To celebrate the WINK platform release we launched a Zealy airdrop campaign with a final prize pool of $250,000 in WINK tokens to 5000 top users in all time leaderboard (released before listing without vesting).

Prize structure at
https://twitter.com/WinkFinance/status/1706833766017097862

In addition every month there is a Sprint for new members with $10,000 prize pool for first 500 users in leaderboard.

Join
http://zealy.io/c/winkuniverse

and our Discord community at
https://discord.gg/winkuniverse

to start getting points, discord roles, big prizes, and Free mint NFT!
Be rewarded by giving your support and make everyone know about the WINK UNIVERSE!