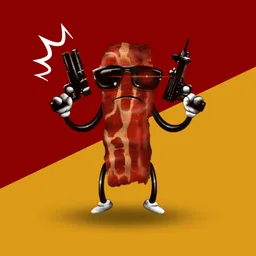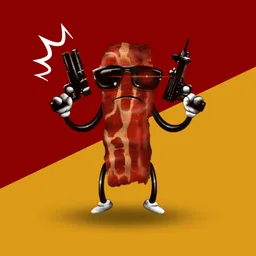 Baconator
0xae8627a4b3ec2c79c0c2971369482f004165a70b
0xae8627a4b3ec2...5a70b
About Baconator
Overview:
$BCNTR is central to a suite of innovative tools designed for traders in the Friend Tech ecosystem. Our project is focused on leveraging on-chain activity to provide enhanced trading experiences, from advanced signal generation to comprehensive portfolio management.

X Signals and LLM Integration:
A key feature of our offerings is X Signals, which utilizes Large Language Models (LLM) to analyze market trends and provide actionable trading signals. This tool is specifically designed to identify trending tokens, offering traders insights derived from sophisticated AI analysis.

Friend Tracker Platform:
Friend Tracker stands as a full-fledged data and analytics dashboard tailored for Friend Tech. It offers an in-depth portfolio management interface, enabling users to monitor and manage their digital assets with ease and precision.

Expanding into Games and NFTs:
Our vision extends beyond trading tools. We are actively exploring the realms of gaming and NFTs to integrate these dynamic sectors into our ecosystem. This expansion aims to bring additional value and engagement opportunities to $BCNTR holders.

Conclusion:
The $BCNTR token not only facilitates access to these diverse tools and platforms but also plays a pivotal role in the continual development and enhancement of our offerings. It represents our commitment to providing comprehensive, innovative solutions for the Friend Tech community.
Time
Volume
Amount
Tx

20:54:19

Nov 27

$519.87
9.50M
0xa8f6e

09:21:40

Nov 27

$61.20
1.08M
0xcffb5

21:09:00

Nov 26

$479.97
8.37M
0x765fe

03:13:35

Nov 26

$64.08
1.09M
0x0bcff

09:40:40

Nov 25

$71.40
1.20M
0x40d98

09:52:22

Nov 24

$28.56
483,732.31
0x01e0a

23:39:38

Nov 22

$212.18
3.53M
0x8175a

23:39:38

Nov 22

$140.18
2.37M
0x8175a

03:58:48

Nov 22

$126.07
2.08M
0xaf93c

24:25:25

Nov 19

$1060.81
18.59M
0x710a9

22:52:37

Nov 16

$439.01
7.99M
0x3246c
In case of missing or misleading information please
contact us
OR
ID: 101234
12
0
1
All Time High
Sep 14, 2023, 11:04 AM
All Time High LP
Sep 14, 2023, 10:31 AM
$100,856 -63.74%
Baconator FAQs
What is the price of Baconator?
The current price of Baconator coin is about $0.00005350.
What is the Baconator Market Cap today?
Baconator Market Cap is $53.5k today.
How much Liquidity is in Baconator?
There is $18,285 in Baconator liquidity pool.
In case of missing or misleading information please
contact us
!