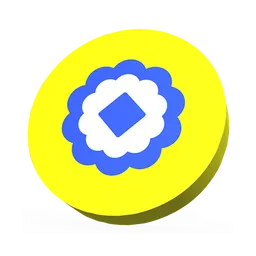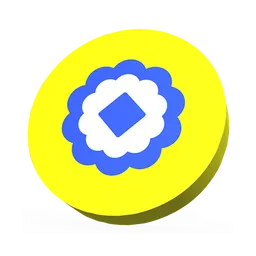 USD Coin
0xa0b86991c6218b36c1d19d4a2e9eb0ce3606eb48
0xa0b86991c6218...6eb48
About USD Coin
Hello, We'd like to invite you to join @Engineinfinity 💛
A web3 software company specialized in GameFi.

Our official website: engineinfinity.com
Our first product & game: Infinity Gods, here's a preview of what we're building: 📺 https://youtu.be/XJLXiZoBtvA

🔰 Tokenomics:
Token $EIO: not launched yet.
Max supply: 100,000,000
Circulation: 91% (9% locked 1 year)
Tax: 0%

💰 Presale rounds:
Seed: not started yet | market-cap: $220,000 | Price: $0.002
Private: not started yet | market-cap: $330,000 | Price: $0.003
Public: not started yet | market-cap: $440,000 | Price: $0.004

Join our community @Engineinfinity
Get WL for testnet to win Tokens & NFTs Airdrop 🎁
Time
Volume
Amount
Tx

20:30:20

Sep 29

$7267.27
7,262.12
0x0e681

20:29:51

Sep 29

$49.99
50.00
0x69980

20:29:35

Sep 29

$18571.20
18,558.55
0x2391d

20:28:51

Sep 29

$1616.06
1,614.99
0xdaae0

20:28:34

Sep 29

$8379.46
8,374.01
0xa9be9

20:28:19

Sep 29

$1446.58
1,445.65
0x9ee6e

20:27:19

Sep 29

$3244.31
3,242.25
0x82cd3

20:25:51

Sep 29

$2585.39
2,583.77
0xa5e4d

20:25:21

Sep 29

$84858.54
84,882.81
0xb1dff

20:25:04

Sep 29

$395.66
395.34
0xe131a

20:24:35

Sep 29

$34.50
34.50
0xeb4cd

20:24:04

Sep 29

$199.61
199.65
0x0355b

20:24:04

Sep 29

$2249.56
2,250.00
0x284b2

20:24:04

Sep 29

$577.83
577.37
0x536bb

20:23:49

Sep 29

$33994.57
34,000.00
0x35507

20:22:34

Sep 29

$7985.68
7,978.75
0x7ef88

20:22:34

Sep 29

$331.41
331.13
0xcf5fc

20:22:19

Sep 29

$2499.65
2,500.00
0x5e47d

20:22:19

Sep 29

$26.93
26.90
0xece5d

20:22:04

Sep 29

$795.40
794.71
0x437e9
In case of missing or misleading information please
contact us
OR
ID: 75139
4
0
0
All Time High
May 19, 2023, 9:19 AM
$10.000-90.00 %
All Time High LP
Jun 16, 2023, 2:30 PM
$326,951,282 -26.87 %
USD Coin FAQs
What is the price of USD Coin?
The current price of USD Coin coin is about $0.9997.
What is the USD Coin Market Cap today?
USD Coin Market Cap is $42.065B today.
How much Liquidity is in USD Coin?
There is $119,543,161 in USD Coin liquidity pool.
In case of missing or misleading information please
contact us
!