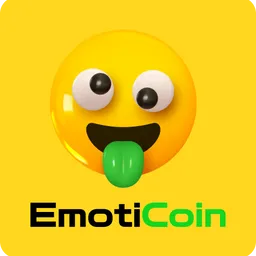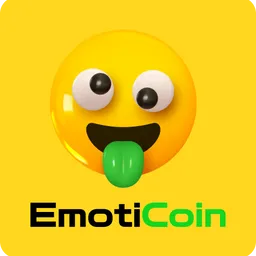 EmotiCoin
0x9b0E1C344141fB361B842d397dF07174E1CDb988
0x9b0E1C344141f...Db988
About EmotiCoin
🚀 EmotiCoin Unveiling the First Coin with Reverse Split Protocol! 💫
EmotiCoin's innovative rebase mechanism dynamically adjusts the token supply every 4 hours over the course of 14 days. During each rebase, the total supply of EmotiCoin is reduced by 20%. This reduction leads to a scarcity-driven price increase, making every EmotiCoin in your wallet more valuable. With a total of 84 such adjustments over the 14-day period, EmotiCoin's rebase protocol introduces an exciting and unique dynamic to the world of cryptocurrencies.

🔥 After these dynamic 14 days, you'll enjoy:
✅ 0% tax
✅ An end to rebases
✅ New Roadmap
Time
Volume
Amount
Tx

18:03:35

Sep 27

$494.67
8.98M
0x8349e

11:10:33

Sep 27

$17.14
298,241.68
0x55a48

10:43:37

Sep 27

$240.03
4.13M
0xb174b

09:38:04

Sep 27

$14.34
241,389.72
0xd8c49

09:24:48

Sep 27

$14.94
252,088.66
0x6a7f7

07:12:03

Sep 27

$5.92
100,000.00
0xee6df

06:01:33

Sep 27

$27.76
470,127.13
0x4b629

04:50:32

Sep 27

$2.99
50,830.49
0x2efc9

03:15:32

Sep 27

$15.93
270,856.63
0xe9b61

01:13:18

Sep 27

$59.14
1.01M
0x2c4a9

24:39:03

Sep 27

$69.10
1.17M
0x6ed76

24:14:47

Sep 27

$191.31
3.17M
0xaab5f

23:51:03

Sep 26

$30.68
500,218.90
0xd0f16

23:12:47

Sep 26

$239.01
3.82M
0x9d350

22:59:47

Sep 26

$45.25
709,417.81
0xc5479

22:04:33

Sep 26

$9.56
150,460.23
0x7d723

21:51:03

Sep 26

$119.20
1.87M
0x16942

20:09:20

Sep 26

$79.67
1.24M
0xb9682

19:23:32

Sep 26

$107.41
1.69M
0xef6bc

15:57:16

Sep 26

$347.49
5.55M
0xd5578
In case of missing or misleading information please
contact us
OR
ID: 95487
3
0
0
All Time High
Sep 15, 2023, 1:16 PM
$0.007347-99.25 %
All Time High LP
Sep 15, 2023, 11:30 AM
$267,930 -90.37 %
EmotiCoin FAQs
What is the price of EmotiCoin?
The current price of EmotiCoin coin is about $0.00005508.
What is the EmotiCoin Market Cap today?
EmotiCoin Market Cap is $1004.5B today.
How much Liquidity is in EmotiCoin?
There is $12,904 in EmotiCoin liquidity pool.
In case of missing or misleading information please
contact us
!