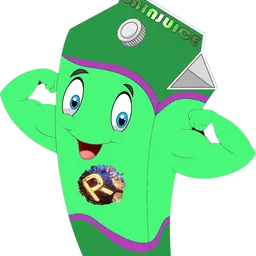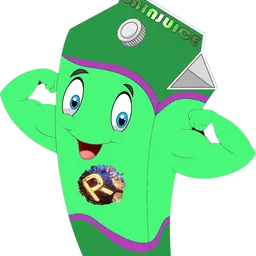 GAINJUICE
0x65d02707a6a3e6347be5cf3619d75a741dffa54f
0x65d02707a6a3e...fa54f
About GAINJUICE
GainJuice, is an auto rewards token that gives their investor 4% in Rangers Protocol Gas rewards and 2% Burn of Gjuice on every transaction buy or sell.
Gjuice, is currently a validator for RP Network and will be using its node/miner earnings for buybacks to trigger RPG Rewards (GAS) to all holders, this will also help with stagnant price prevention by always moving the price up, burning token supply, and paying the holders.

Gainjuice is a DeFi Hub that offers a cross bridge / swap between 5 different chains with the longest pending transaction being less than 3 mins at the most. Gainjuice also sells Prepaid reloadable crypto visas so you can load / reload multiple different cryptos directly on the card and spend anywhere using tap, Google Pay/Apple Pay.

GainJuice aims to be the main juice token for the Minerverse creation.
-Gainjuice Minerverse is a P2e game is different-sized plot land that you can purchase to not only build on but to collect different NFT parts to build your very own miner and start generating digital currency. This will be a NFT world with P2E games that we will be running on the Rangers Protocol Mainet.
In case of missing or misleading information please
contact us
OR
ID: 17992
23
0
0
All Time High
Sep 18, 2022, 12:00 AM
$0.000001051-80.77 %
All Time High LP
Sep 17, 2022, 1:30 PM
$12,930 -52.69 %
GAINJUICE FAQs
What is the price of GAINJUICE?
The current price of GAINJUICE coin is about $0.0000002022.
What is the GAINJUICE Market Cap today?
GAINJUICE Market Cap is $20.2k today.
How much Liquidity is in GAINJUICE?
There is $3,059 in GAINJUICE liquidity pool.
In case of missing or misleading information please
contact us
!