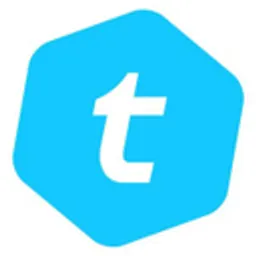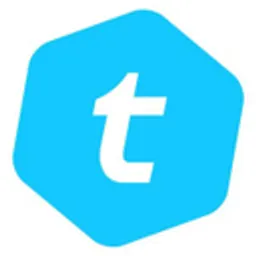 Telcoin
0x467bccd9d29f223bce8043b84e8c8b282827790f
Network: Ethereum (ETH)
About Telcoin
Telcoin Token Live price data
The live price of Telcoin Token today is 0.005874897291188052 USD. $TEL It is down -2,45 from the last trading day! We update our USD to TEL every 10 minutes!

Telcoin Has a Market Cap of -3 USD and is down 0,00% in the last 24H!

What Is Telcoin (TEL)?
The Telcoin Platform Telcoin is a user-owned, decentralized financial platform powered by active Telcoin users, Mobile Network Operators, and Mobile Financial Service Providers. By aligning telecoms around a user-owned, decentralized financial platform, Telcoin aims to provide every mobile phone user in the world with access to fast and affordable, user-owned financial products far superior to traditional banking services.

Telcoin Pte. Ltd. Established in July 2017 in Singapore, Telcoin leverages blockchain technology to provide access to decentralized financial services on any mobile device. The company's launch product, Telcoin Remittances, is focused on high-speed, low-cost digital money transfers to mobile money platforms and e-wallets. Telcoin Remittances connect with telecom, mobile money, and e-wallet partners globally to make sending money convenient, affordable, and secure.

Telcoin recently launched Version 3 of the platform, which introduced two user-owned financial products including The Send Money Smarter Network (SMS) a user-owned, global remittance network and TELxchange, a user-owned, decentralized digital asset exchange.

Telcoin is regulated in Singapore as a Major Payment Institution by the Monetary Authority of Singapore. Telcoin is also registered and regulated in a number of other global markets, including Canada and Australia, and maintains primary offices in Singapore, Tokyo, Dubai, and Los Angeles. Telcoin has been an active member of the GSMA since February 2018.

Who Are the Founders of Telcoin?. Telcoin was founded in 2017 by Paul Neuner, a serial entrepreneur with more than 12 years of experience in the telecommunications and cybersecurity space. A graduate of The University of Notre Dame, he has lived and worked across the globe, primarily in the Middle East and Asia.

Neuner previously co-founded Mobius, a startup that provides fraud management services for mobile network operators. In 2018, he also founded Sedona, a next-generation telecom fraud management service that offers sovereign mobile financial services.

What Makes Telcoin Unique?. Telcoin aims to productize decentralized finance into seamless, automated, user owned applications and distribute those products and services through telecoms to every mobile phone user in the world.

With over 5 billion users, Telecoms are positioned to provide the largest base of existing, known global retail users with access to financial products via mobile phones they use every day.

DeFi has revolutionized finance by enabling the creation of user owned, automated, non-custodial applications accessible to everyone with an internet connection that execute in code rather than through intermediary institutions.

Telcoin is capturing this market opportunity by aligning with telecoms and enabling them to distribute superior, decentralized, automated financial products to their subscribers, taking on a fraction of traditional finance counterparty, execution, and custody risk.

How Many Telcoin (TEL) Tokens Are There in Circulation? Telcoin is built on the Ethereum blockchain. At its launch in 2017, 25 percent of the tokens were distributed in crowdsale to investors. Another 15 percent were retained by the Telcoin Team, with a 5 percent liquidity fund.

The maximum number of tokens on the network are fixed at 100,000,000,000 TEL. Currently, approximately 50 percent of the tokens (50,270,110,195 TEL) have been issued.

How Is Telcoin Secured? Telcoin is an ERC-20 token native to Ethereum, one of the most secure computing networks in the world. Via the Telcoin Mobile Application, TEL users can securely store and transact their assets using a 2 for 3 multi-signature ethereum wallet and never have to worry about secure generation and store of alpha-numeric private keys or 12 to 24 word secret phrases.

Where Can You Buy the Telcoin (TEL)? Although TEL is a very popular crypto asset, few exchanges provide the facility to purchase TEL tokens against fiat. You can buy TEL tokens against cryptocurrencies like Bitcoin (BTC) and Ethereum (ETH).

The top exchanges for buying, selling, and trading in Telcoin (TEL) currently are:

KuCoin

Uniswap

Balancer

1inch Exchange

Sushiswap

Sushiswap (polygon)

Quickswap (polygon)

Bilaxy

What Is Telcoin (TEL) contract address??
The contract address for the Telcoin is 0x467bccd9d29f223bce8043b84e8c8b282827790f and it can be found on eth network.
Time
Volume
Amount
Tx

05:44:51

Jan 29

$325.56
131,740.77
0x224be

05:44:21

Jan 29

$305.22
123,493.37
0xa78c3

05:44:21

Jan 29

$365.44
137,413.65
0x13860

05:44:21

Jan 29

$327.80
123,493.36
0xada28

04:09:51

Jan 29

$24.76
10,393.19
0xb7f75

03:34:06

Jan 29

$643.66
253,912.20
0xcacfe

03:34:06

Jan 29

$103.72
38,315.29
0xc3b00

03:34:06

Jan 29

$633.60
253,912.21
0xc6fcc

03:25:51

Jan 29

$447.69
184,098.37
0x018ad

03:24:21

Jan 29

$251.32
100,458.56
0xf47bc

03:19:06

Jan 29

$159.57
66,781.15
0x3581f

03:18:06

Jan 29

$40.13
17,126.85
0x05810

03:10:06

Jan 29

$172.16
71,717.60
0xa21b2

02:56:51

Jan 29

$119.39
49,142.01
0x8dbe4

02:51:06

Jan 29

$202.95
86,658.58
0x4a427

02:39:51

Jan 29

$79.09
34,885.72
0xd9c46

01:00:51

Jan 29

$93.33
41,343.39
0x3cce7

21:25:35

Jan 28

$139.08
59,970.62
0x80032

18:50:05

Jan 28

$334.09
146,581.53
0xdea87

18:50:05

Jan 28

$320.89
145,596.42
0x2cc64
In case of missing or misleading information please
contact us
OR
ID: 23251
All Time High
Dec 10, 2022, 9:32 PM
$0.01375-82.01 %
All Time High LP
Apr 21, 2022, 7:37 PM
$262,362 -93.27 %
In case of missing or misleading information please
contact us
!