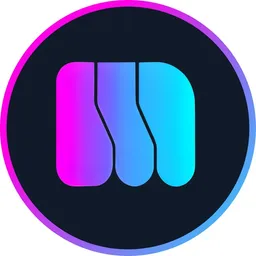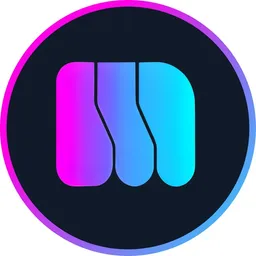 MintPad
0x315c40d5422307b8B7F88798514bA358540b7553
0x315c40d542230...b7553
About MintPad
Welcome To Mintpad. Mintpad is a Multi-Chain NFT minting platform and launchpad for NFTs . This Dapp helps NFT projects across all chains to mint out easily on our platform . Users are able to find new upcoming mints with scores and socials. As well, MintPad will eliminate the fear of NFT Rugs, with it's feature KYCed mints. This will give users and projects, security and trust.

✅ 5% from the raised funds goes to buyback by SAFU dev before enabling the trade! Each investor will have profit at launch. ✅ experienced dev's team ✅ 0 % buy/sell tax ✅Multiple AMA's including Binance ✅ best influencers
Time
Volume
Amount
Tx

17:57:33

Sep 29

$5.34
212,021.71
0x03b9a

13:10:54

Sep 26

$2.15
84,938.63
0x98639

20:22:29

Sep 25

$2.08
82,856.02
0x5e0da

19:53:39

Sep 24

$260.16
10.22M
0xcc420

16:51:03

Sep 24

$3639.59
122.07M
0x06e11

16:50:27

Sep 24

$317.09
9.08M
0x157f3

16:50:27

Sep 24

$357.86
10.22M
0x67dbd

16:50:27

Sep 24

$310.36
9.08M
0xed3ec

16:50:27

Sep 24

$1940.31
53.78M
0xdb7c7

16:49:03

Sep 24

$14.89
384,329.98
0x087bc

16:49:03

Sep 24

$970.15
25.78M
0x7acf7

16:49:03

Sep 24

$13.96
384,329.98
0xad548

16:47:15

Sep 24

$14.33
396,461.45
0x00ddf

16:47:15

Sep 24

$873.36
24.82M
0x87682

16:47:15

Sep 24

$13.50
396,461.45
0x8ab13

16:44:51

Sep 24

$13.87
409,451.78
0xae3c0

16:44:51

Sep 24

$862.36
26.16M
0x42814

16:44:51

Sep 24

$13.05
409,451.78
0x096e1

16:43:03

Sep 24

$13.40
422,299.41
0xca3df

16:43:03

Sep 24

$786.90
25.45M
0x988d0
In case of missing or misleading information please
contact us
OR
ID: 70681
0
0
0
All Time High
Jan 18, 2023, 11:40 PM
$0.0009132-97.28 %
All Time High LP
Jan 19, 2023, 12:30 AM
$215,044 -78.71 %
MintPad FAQs
What is the price of MintPad?
The current price of MintPad coin is about $0.00002486.
What is the MintPad Market Cap today?
MintPad Market Cap is $24.9k today.
How much Liquidity is in MintPad?
There is $22,895 in MintPad liquidity pool.
In case of missing or misleading information please
contact us
!