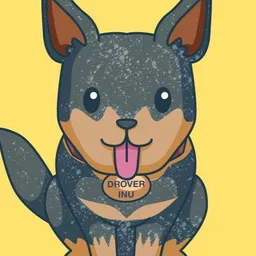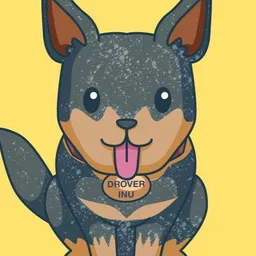 Drover Inu
0x2d5b47a42984713f6Ef447e1A95EB9a21007a02d
0x2d5b47a429847...7a02d
About Drover Inu
Drover Inu is a next generation community-driven, frictionless, automated high-yielding, liquidity generating, metaverse, farming,gamefi and NFT deflectionary utility meme token launched exclusively on the Binance Smart Chain .

The protocol rewards Drover holders with high-yield generation while increasing both liquidity and value through LP acquisition and control burn to reduce supply Drover inu deducts a 10% fee on all transactions, then splits this fee into two halves. One-half of these is distributed proportionally as a static dividend to all existing holders. The other half is locked in Pancakeswap $Drovers/BNB liquidity pool (LP), using equal parts Drovers and BNB, thus creating perpetual liquidity and creates un-ruggable liquidity as the LP tokens are locked in a contract, inhibiting transfers.
In case of missing or misleading information please
contact us
OR
ID: 24491
0
0
0
All Time High
May 31, 2022, 8:00 AM
$0.00007571-93.13 %
All Time High LP
May 31, 2022, 7:45 AM
$112,866 -67.24 %
Drover Inu FAQs
What is the price of Drover Inu?
The current price of Drover Inu coin is about $0.000005201.
What is the Drover Inu Market Cap today?
Drover Inu Market Cap is $52.0k today.
How much Liquidity is in Drover Inu?
There is $18,487 in Drover Inu liquidity pool.
In case of missing or misleading information please
contact us
!