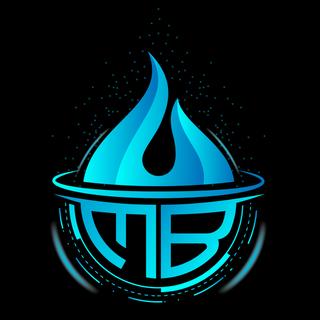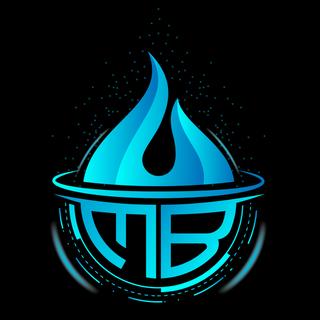 METABLAZE
TBA - PRESALE
Network: Binance Smart Chain (BSC)
About METABLAZE
METABLAZE is deflationary token built on the Binance Smart Chain, a fast-growing DeFi, GameFi, and NFT platform that combines some of the most popular aspects of blockchain and introduces users to the world of Web 3.0.

METABLAZE is adeptly designed with various value-added utilities to provide a strong foundation for continuous and sustainable growth; a long-term project built to last.

METABLAZE's primary goal is to provide its holders with numerous ways to passively earn cryptocurrency and add value to their portfolios. It does this through its native $MBLZ token and a mechanism that allows holders to passively accumulate additional $MBLZ tokens with every transaction. In addition, its decentralized application (BLAZEdApp) adds another mechanism that allows the user to choose any BSC-based token as their reward. The token also incorporates an anti-whale mechanism and an automatic deflationary process that burns tokens with every transaction, gradually reducing the token supply and helping to stabilize its price value over time. The rewards-centric platform will feature an immersive play-to-earn RPG-based strategy game–BLAZIVERSE that provides additional ways to earn, spend, and passively generate additional tokens and in-game awards. With some huge partnerships ahead, this expansive project will be rolled out over the next several years, incrementally adding more utility and functionality for its users and token holders.

METABLAZE is producing a highly exclusive collection of Founders Club NFTs that are ONLY accessible during their phase 1 presale. These NFTs are made through an intricate process: First, they're painstakingly hand-sculpted to achieve the most natural shadow effects, then hand-painted, and finally, digitized and minted on OpenSea—The Rolls Royce of NFTs.

This limited collection of 200 NFTs minted on OpenSea is issued as a bonus to early adopters during the phase 1 presale. METABLAZE has committed to allocating a 10% portion of OpenSea royalties in perpetuity to the rightful owners. With their standard 10k NFT collections, producing 1 collection per quarter, for a total of 40k per year, Founders Club NFT owners will earn royalties based on the secondary sale of ALL 10k collections minted on OpenSea. This is a META MASSIVE utility and a robust source of passive income for years to come—For as long as you own 1 or more Founders Club NFT, the royalties will be rolling in!

METABLAZE has a robust roadmap including an NFT marketplace shortly after launch on DEX, BLAZESWAP, gaming partnerships, hologram NFT projected for real-world use cases, and one of the most exciting components: "BLAZECHAIN", a new blockchain technology designed for specific metaverse utilities yet to be seen within the crypto space. This is set to ROCK the world of cryptocurrency and positions holders for long-term gains.

METABLAZE is proudly registered in Delaware, United States. KYC compliant. Contract Ownership Renounced. Team Tokens Locked For 3 Years with a 2.5% allocation per month once the 3 year term is up, multi audits.

During Phase 1 presale, METABLAZE is issuing bonuses of 10% $MBLZ tokens, along with the Founders Club NFT bonus, based on contribution amounts.

This presale offers a unique opportunity that's been done by no other, and the project is set to start with a BANG!

METABLAZE will be working with a specialized listing agency to list $MBLZ on the biggest dex's and cex's.

This is a Presale Project!

In case of missing or misleading information please
contact us
OR
ID: 13861