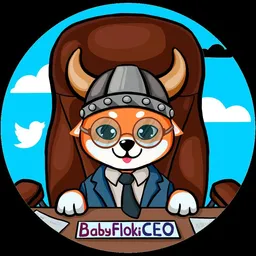 Baby Floki Ceo
Requirements
Reward $2 Worth BFC
End Date 4/2/2023
Distribution Day 4/7/2023
Description
📘What is Baby Floki Ceo?
————————————————
Baby Floki CEO is a deflationary meme token parody of Elon Musk's famous puppy Floki, who was recently named CEO of Twitter. The Baby Floki CEO is a gem for meme coin investors looking for buzz around Elon's new puppy. Our cute little puppy Floki has finally been named CEO of Twitter by his dad Elon Musk. When Baby Floki took over as CEO, the potential for this adorable little pup became limitless. Baby Floki CEO has always dreamed of leading the Twitter meme token movement and flying to the moon. The Baby Floki CEO community is ready to make it happen.
How to get
✅Please complete all the tasks and submit details correctly to be eligible for the airdrop

💲Total for airdrop: 1,000 USDT
🔸2 USDT each to 400 Random participants
👫10 USDT each to 20 top referrers
📘By Participating you are agreeing to the Baby Floki Ceo (Airdrop) Program Terms and Conditions.