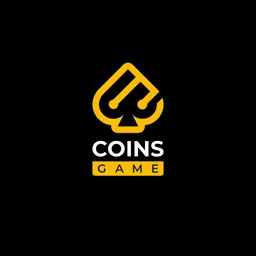 CoinsGame
Reward 10 USDT
End Date -
Distribution Day -
Description
This website offers gambling with a risk factor. You must be over the age of 18 to be a user of our site. We are not responsible for violating any local laws in your area regarding online gambling. Play responsibly and have fun with Coins Game.
How to get
Every 6 hours in the chat will be displayed Coinsdrop button, the first 10 players who have time to click on the button and declare their participation will receive a reward.
The amount and currency of the bonus may have different value each time.
The minimum level to participate in the action: 2
Rewards from coinsdrop may differ between players who managed to get the winnings.
Information about the coinsdrop drawing will be sent to the chat room automatically.
Having more than one account per user is prohibited. We will suspend your withdrawals in case of suspicious activity for manual verification, which can take up to 24 hours. We do not guarantee withdrawal processing and may open a bank account with your balance on it. If you have already had multiple accounts, please give up by contacting Live Support.