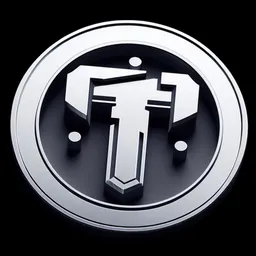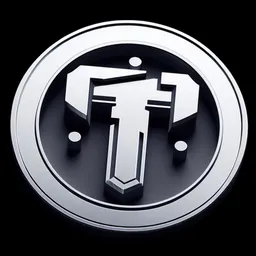 Tools-Fi
0xBdaaA37b921E00EB30acBDb277A05e262ba9Ceca
0xBdaaA37b921E0...9Ceca
About Tools-Fi
Tools-Fi: Empowering Users and Driving Blockchain Growth

Tools-Fi is a comprehensive blockchain platform that provides a suite of tools and services to empower users, support developers, and foster innovation in the blockchain ecosystem. The platform's native utility token, TOOLS, plays a crucial role in driving the ecosystem's growth and rewarding those who contribute to its success.

Empowering Users with Comprehensive Tools

Tools-Fi strives to empower its users by providing them with easy-to-use tools that enhance their blockchain experience. These tools include:

Blockchain Analytics: Gain insights into the blockchain network's activity and identify trends using powerful analytics tools.

Blockchain Explorer: Explore the blockchain network in depth, track transactions, and view block details with a user-friendly blockchain explorer.

Transaction Monitoring: Keep track of your crypto transactions and monitor the activities of other wallets with real-time transaction monitoring tools.

Crypto Coin Portfolio Management: Manage your crypto portfolio effectively, track asset performance, and make informed investment decisions with comprehensive portfolio management tools.

Technical Analysis: Utilize powerful technical analysis tools to understand market behavior, identify patterns, and make informed trading decisions.

News and Research: Stay informed about the latest blockchain developments, emerging trends, and breaking news with curated news feeds and in-depth research reports.

Supporting Developers with Essential Tools

Tools-Fi recognizes the importance of developers in driving blockchain innovation. The platform provides developers with essential tools to create innovative smart contracts and blockchain applications, including:

Smart Contract Development Tools: Access a suite of smart contract development tools, including coding environments, debugging tools, and testing frameworks.

Comprehensive Documentation: Utilize comprehensive documentation and tutorials to guide developers through the process of smart contract development and integration with the Tools-Fi platform.

DeFi Monitoring for Informed Decisions

Tools-Fi empowers users to navigate the dynamic DeFi landscape with its DeFi monitoring tools. These tools provide real-time insights into DeFi trends, project performance, and emerging opportunities.

Providing Information and Fostering Awareness

Tools-Fi is committed to keeping its users informed about the latest blockchain developments. The platform provides breaking news, in-depth analysis, and research reports to help users stay ahead of the curve and make informed decisions.

Ease of Navigation for Seamless User Experience

Tools-Fi's platform is designed for ease of use, ensuring that users can quickly find the tools they need. The platform's intuitive interface and user-friendly navigation make it accessible to both experienced blockchain enthusiasts and newcomers to the crypto space.

The TOOLS Token: Driving the Ecosystem's Growth

The TOOLS token plays a pivotal role in driving the Tools-Fi ecosystem's growth and rewarding those who contribute to its success. Token holders enjoy a range of benefits, including:

Access to Platform Tools and Services: Utilize TOOLS tokens to access the full suite of Tools-Fi tools and services, including premium features and exclusive content.

Discounted Fees: Enjoy reduced fees on various platform services, incentivizing token holders to engage with the ecosystem.

Governance Rights: Participate in the platform's governance process by voting on proposals that shape the future of Tools-Fi.

Rewards and Incentives: Earn rewards and participate in incentive programs for contributing to the ecosystem's growth and development.
Time
Volume
Amount
Tx

16:46:10

Nov 28

$88.70
18,000.00
0xa19d0

16:41:10

Nov 28

$26.52
5,497.17
0xd06ec

16:40:10

Nov 28

$3.00
624.87
0x8cfdd

16:36:10

Nov 28

$23.06
4,830.39
0x63242

15:55:46

Nov 28

$10.78
2,275.00
0xed259

15:41:21

Nov 28

$20.90
4,384.27
0x53351

15:41:21

Nov 28

$11.40
2,376.84
0x53351

14:17:09

Nov 28

$51.72
10,810.88
0xf2c78

14:03:09

Nov 28

$9.78
2,004.99
0x480f7

14:03:09

Nov 28

$87.21
18,200.00
0x480f7

13:45:09

Nov 28

$113.58
22,750.00
0xf8346

12:40:32

Nov 28

$37.50
7,293.50
0xf513a

12:40:32

Nov 28

$4.60
901.51
0xf513a

12:39:44

Nov 28

$46.11
8,932.98
0x0efd9

12:20:20

Nov 28

$23.84
4,678.81
0xd8577

12:11:32

Nov 28

$228.26
46,971.93
0x89eae

11:58:20

Nov 28

$23.06
4,973.66
0x1fdb3

11:57:56

Nov 28

$4.61
1,000.02
0x60de7

11:29:08

Nov 28

$25.16
5,487.96
0xd569d

11:12:20

Nov 28

$5.21
1,106.21
0x7ef20
In case of missing or misleading information please
contact us
OR
ID: 100697
2
0
0
All Time High
Nov 27, 2023, 1:18 PM
All Time High LP
Nov 27, 2023, 2:30 PM
$10,694 at ATH
Tools-Fi FAQs
What is the price of Tools-Fi?
The current price of Tools-Fi coin is about $0.004937.
What is the Tools-Fi Market Cap today?
Tools-Fi Market Cap is $49.4k today.
How much Liquidity is in Tools-Fi?
There is $5,423 in Tools-Fi liquidity pool.
In case of missing or misleading information please
contact us
!