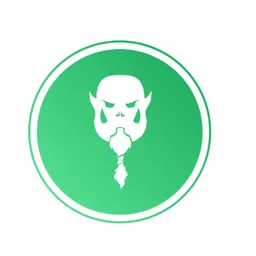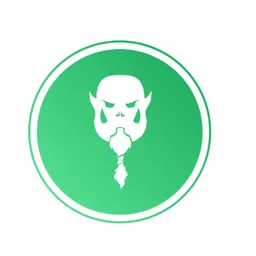 OrcCoin
0x09d92334474c34Ab750f8a38a8090cE9f4903975
0x09d92334474c3...03975
About OrcCoin
OrcCoin (ORC) is an innovative and groundbreaking cryptocurrency that aims to revolutionize the world of meme coins. Our goal is to bring joy, laughter, and community engagement to the crypto space by creating a vibrant ecosystem for meme enthusiasts.
🎯 The primary objective of OrcCoin is to redefine the meme coin experience. We want to provide a platform where users can not only invest but also enjoy a delightful journey filled with humor and adventure. Our unique approach combines the power of memes with the limitless potential of blockchain technology.
💡 What sets OrcCoin apart is our commitment to fostering a positive and inclusive community. We believe that laughter is a universal language that brings people together, and we aim to create an environment where everyone feels welcome and valued. Our community-driven approach encourages active participation and engagement from our members.
🌐 Our plans for OrcCoin include continuous development and enhancement of our ecosystem. We will prioritize the implementation of innovative features and functionalities that further enhance the user experience. Additionally, we will focus on building strategic partnerships, exploring new opportunities, and expanding our reach in the crypto space.
✨ What makes OrcCoin unique is the perfect blend of humor, community, and technology. We're not just another meme coin; we're a laughter revolution. By combining the fun and entertainment of memes with the security and transparency of blockchain, we offer a truly unique and engaging experience for our users.
🌍 Join us on this exciting journey as we redefine the intersection of memes and crypto. Visit our website at www.orccoin.net to learn more about our project and join our Telegram community at t.me/theorccoin for real-time updates, discussions, and a whole lot of laughter!
In case of missing or misleading information please
contact us
OR
ID: 84687
6
0
0
All Time High
May 25, 2023, 7:13 PM
All Time High LP
May 27, 2023, 5:41 PM
$18,691 -100.00%
OrcCoin FAQs
What is the price of OrcCoin?
The current price of OrcCoin coin is about $0.00000000004864.
What is the OrcCoin Market Cap today?
OrcCoin Market Cap is $20.5k today.
How much Liquidity is in OrcCoin?
There is $0 in OrcCoin liquidity pool.
In case of missing or misleading information please
contact us
!