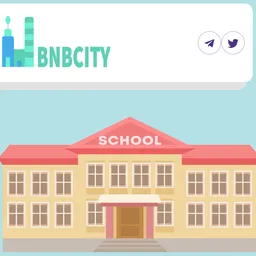 BNB City
Requirements
Reward 0.005 bnb daily reward
End Date -
Distribution Day -
Description
About BnbCity
In 2023, a city named BNB was created. In the city you will find more than a dozen buildings that, depending on the level, generate profits. Log in now and start making money in BNBCITY! Watch your balance grow with every second!
The first building is for free!
The first level is free and can earn 0.005 bnb daily.
Withdraw without fees!
Send accumulated BNB in your account to your wallet whenever you want. No limits and no fees.

How to get
NOTE 🚨🚨🚨
Login with your Binance Smart Chain Address to start collect BNB for free!
When you own a building you earn a fixed amount of BNB per second, remember to collect it on time!
Note: You can withdraw daily in Trust, metamask wallet