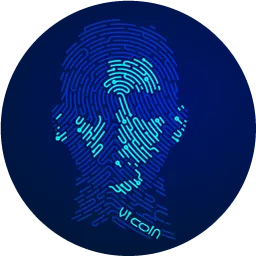 Virtual Identity Coin
Reward 1000000
Airdrop ends 3/28/2023
Virtual Identity Coin Description
It is a virtual platform that creates a virtual identity based on the information it receives from the user, and the user can use this created identity to operate in the exchange, etc.

Why virtual identity?

1- Creating a virtual identity by the user.

2- All identities are the same.

3- No tax.

4- No government's new rules.

5- it's available anytime and anywhere.

6- Use on the contracting party's sites.

HOW IT WORKS:

It uses the best cryptography models to build relationships between projects and users because users play an important role in projects.

This cryptographic model helps us to expand our environment and meet the needs of our users by building the required projects.

1 This platform receives a good score due to solving the problems of a large number of virtual users.

2 Blockchain wallet for high security.

3 User-oriented and easy to use.

4 Ease of access through different devices.
How to get
💧 ViCoin @Airdrop 💧

🏆 Task: ➕ 200 VIC (~$16) for 4000 random participants each.

👨‍👩‍👧 Referral: ➕ 200,000 VIC (~$16,000) for top 53 referrers.

✏️ Notes: Total airdrop pool is 1 Million VIC (~$80,000). Top 53 referrers will be rewarded as follows;

1st place: 50,000 VIC (~$4000)
2nd place: 30,000 VIC (~$2400)
3rd place: 20,000 VIC (~$1600)
4th to 53th place: 2,000 VIC (~$160) each.

ℹ️ Distribution date: March 28, 2023.