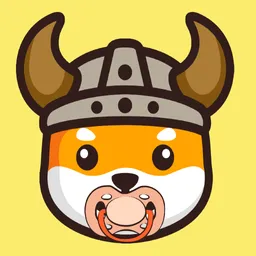 Baby Floki Inu
Reward 5 USDT
End Date 3/6/2022
Distribution Day 3/6/2022
Description
Baby floki inu 🐶 is a Community-Managed, 100% safe crypto project deployed on Binance Smart Chain (BSC). Our contract is fully renounced, we have low tax on buys and sells, and we are community-owned and managed. We have a few admins to keep things running smoothly, but every decision is made as a community. ✅LOW TAX (5%) ✅LOCKED LP ✅KYC & AUDIT ✅CG & CMC FastTrack ✅Renounced Ownership ✅FLOKI REWARDS 3% of taxes are for rewarding FLOKI token, Rewards will be shared automatically on buys and sells.
How to get
✅Please complete all the tasks and submit details correctly to be eligible for the airdrop

💲Total for airdrop: 1,000 USDT
🔸5 USDT each to 400 Random participants
👫50 USDT each to 20 top referrers
📘By Participating you are agreeing to the Baby Floki Inu (Airdrop) Program Terms and Conditions.